News Archive
2023

2022

2021

2020

2019

2018

2017

2016

2015

2014

2012

2011

2010

2009

2008

2007

2006
News - 6/2016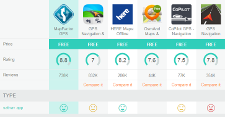 We work hard to make Navigator the best offline navigation app. So it is nice when our efforts are rewarded with good review ratings.
On JoyofAndroid.com Navigator was rated the best navigation app and in an AppCrawlr comparison Navigator received a score of 8.8, the highest awarded to a free version.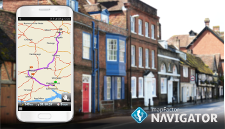 The 12 advantageous features of MapFactor GPS Navigation App are described in our recent Medium.com posts: 12 further advantages of MapFactor Navigator - Part I. and Part II..
Adjustable vehicle profile
Truck navigation
Waypoints
Points of interest along your route
Favourites
Possibility to customise the colour scheme
Speed limit warnings
Speed cameras
Odometer
UK postcodes
Alternative routes
Head-up display