Support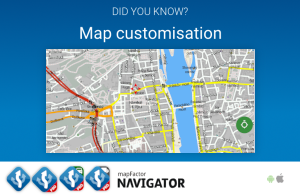 Map customisation
In Navigator you can customise the map. Adjust the sizes of texts, roads and icons, choose which POI types to display on the map or change the map colours.
Description
Go to Settings / Map customisation.
Map scale
Using the Map Scale menu you can adjust sizes of texts, roads and icons.
For example, if your priority is legible street names and POI are less important, you can enlarge the text size and reduce the size of icons.
You can easily adjust the map scale while viewing the map as well. Just long-tap the screen and choose Map Scale in the Quick actions menu which appears.
Points of Interest
You can also choose which POI types you want to see on the map. There are 6 categories, each including more than 10 POI types. You can choose to display only the types which you really want to see on the map. This way, the number of icons displayed diminishes, making the map clearer.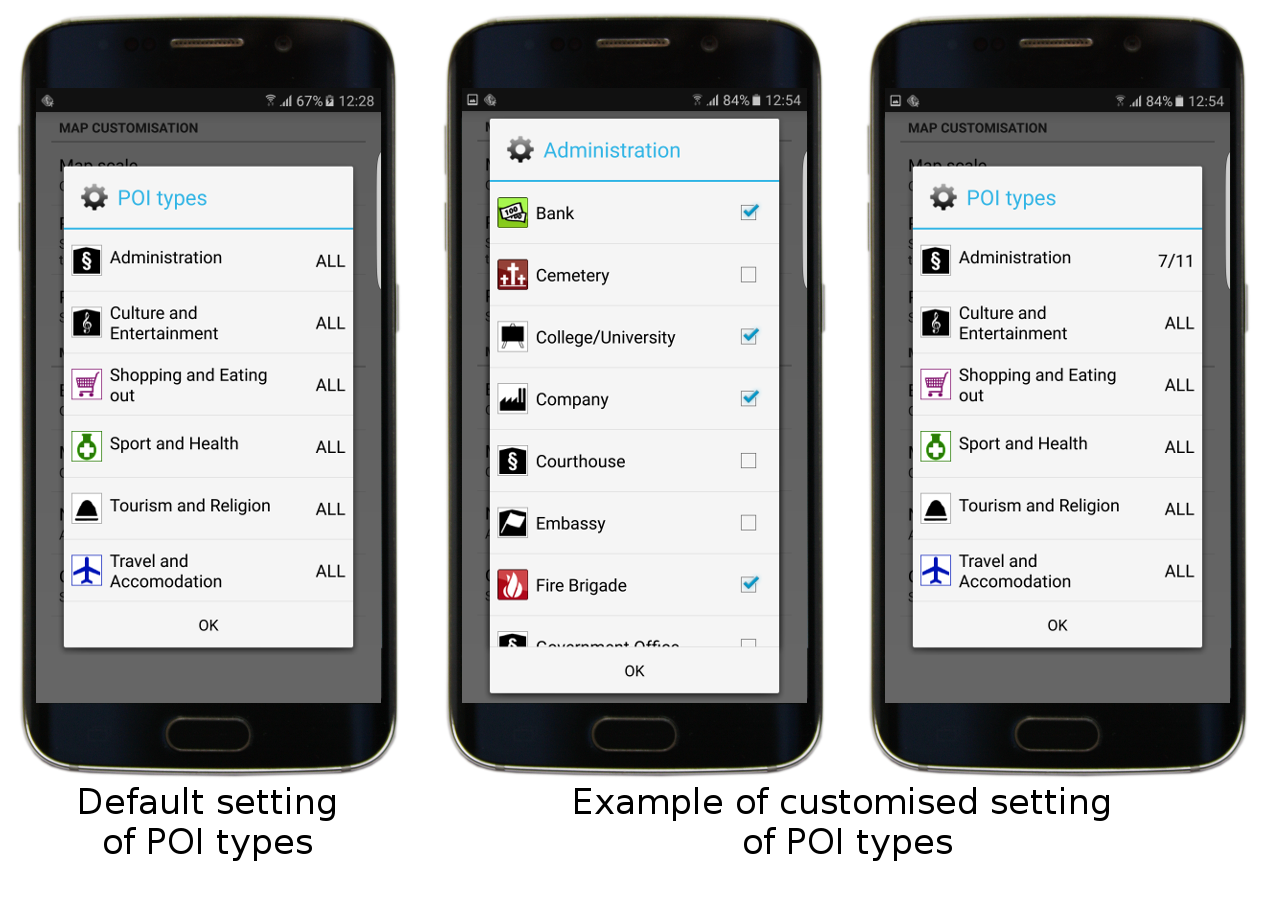 Map colours
Furthermore, if you have some favourite colours, other than those, which are used in Navigator, you can adjust the map colours and colour scheme to suit your preferences better.
For this you can use the Colour Schemes Editor. There are several predefined schemes you can choose from, or you can create your own.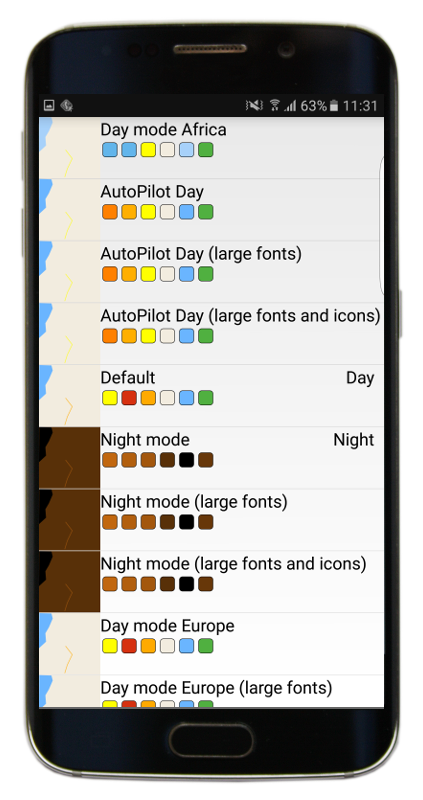 You can set which colour scheme to use for day and night mode in the Map colours setting.
In Night mode you can adjust when to switch between day and night mode.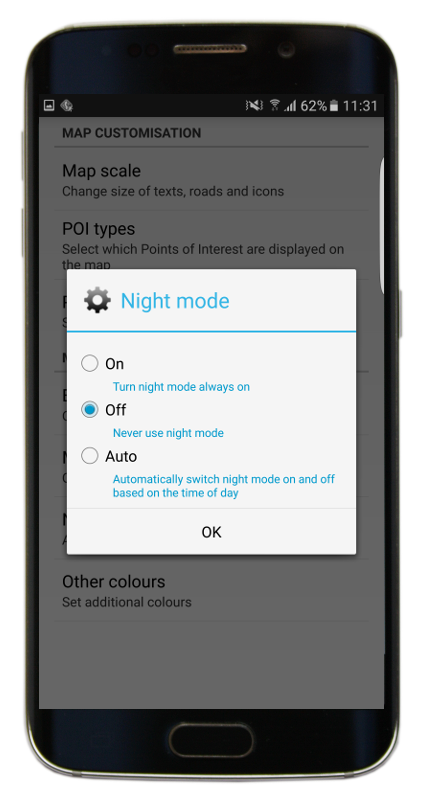 .
In Other colours you choose colours of the navigation highlight, the alternative routes, the NMEA/GPX highlight or the colour of the GPS arrow.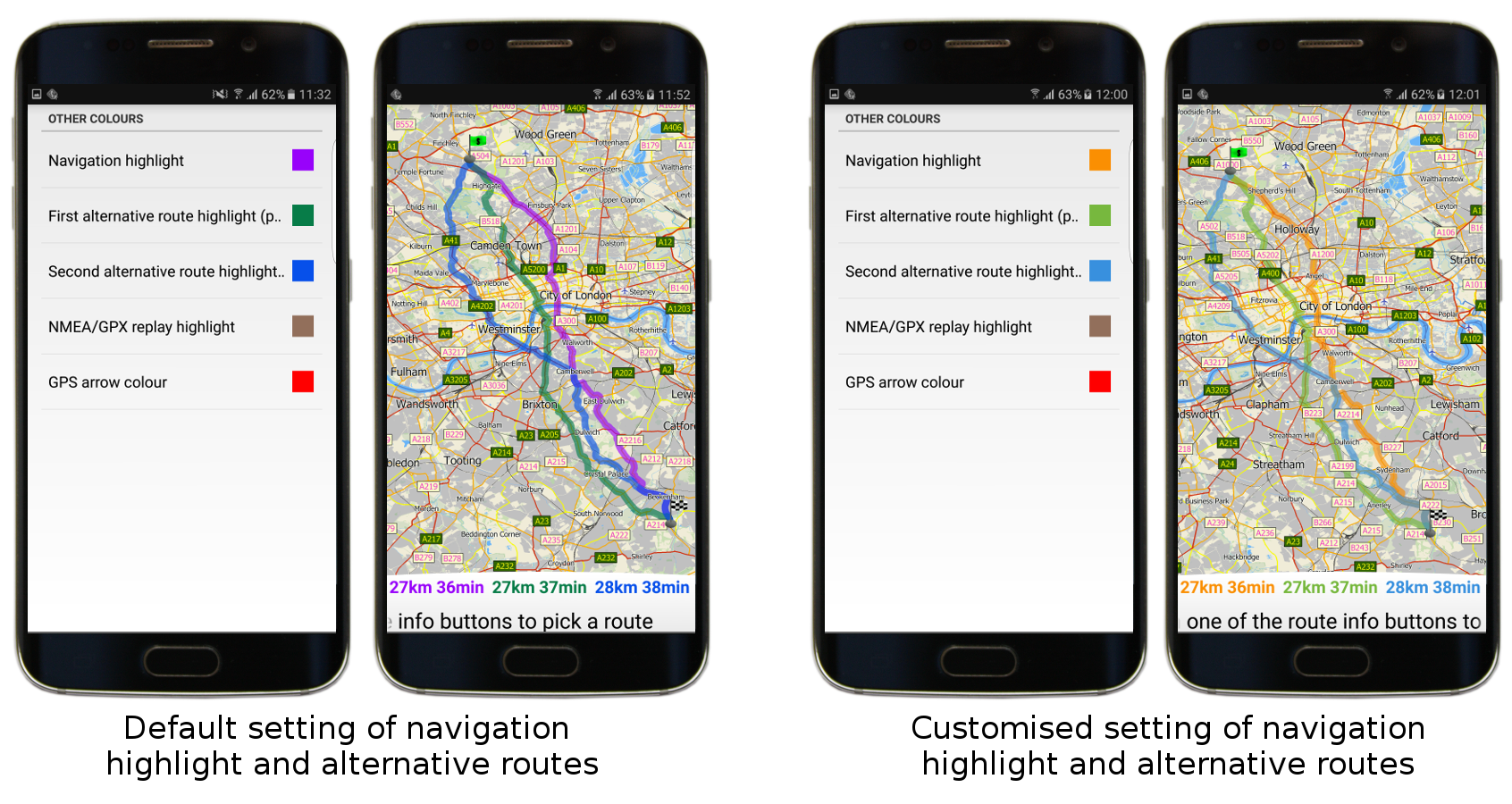 Go though these settings and make Navigator your own personal navigation.