Support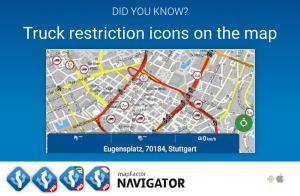 Truck restriction icons on the map
Truck restrictions can be seen as icons directly on the map and make driving of large vehicles easier and safer.
Description
If you are driving a truck or a large vehicle, it is important to know of the many road restrictions in advance. To make driving easier Navigator displays restriction for large vehicles as icons directly on the map.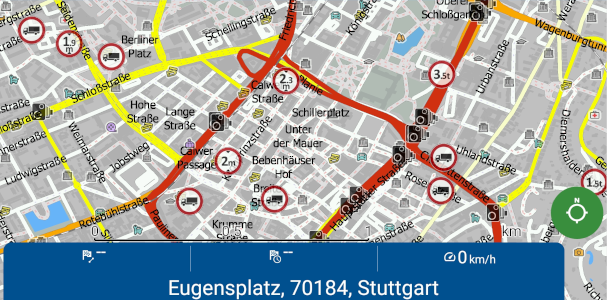 This feature is available for TomTom Truck version only.
In Settings / Map customisation you can enable/disable the truck restriction icons permanently or show them depending on the selected vehicle profile.