Support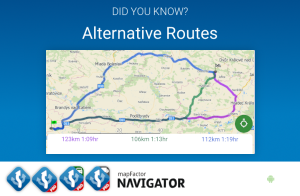 Alternative Routes
Alternative routes are one of several Premium Features in MapFactor GPS Navigation Maps app. For Android users they were introduced in version 2.1 of Navigator for Android, for iPhone users in version 1.4 of Navigator for iOS.
Updated: 7/2022
Description
What are Alternative routes in Navigator?
Before you start on a journey Navigator will calculate three alternative routes (the fastest, shortest or cheapest - depending on your settings) for you to choose from.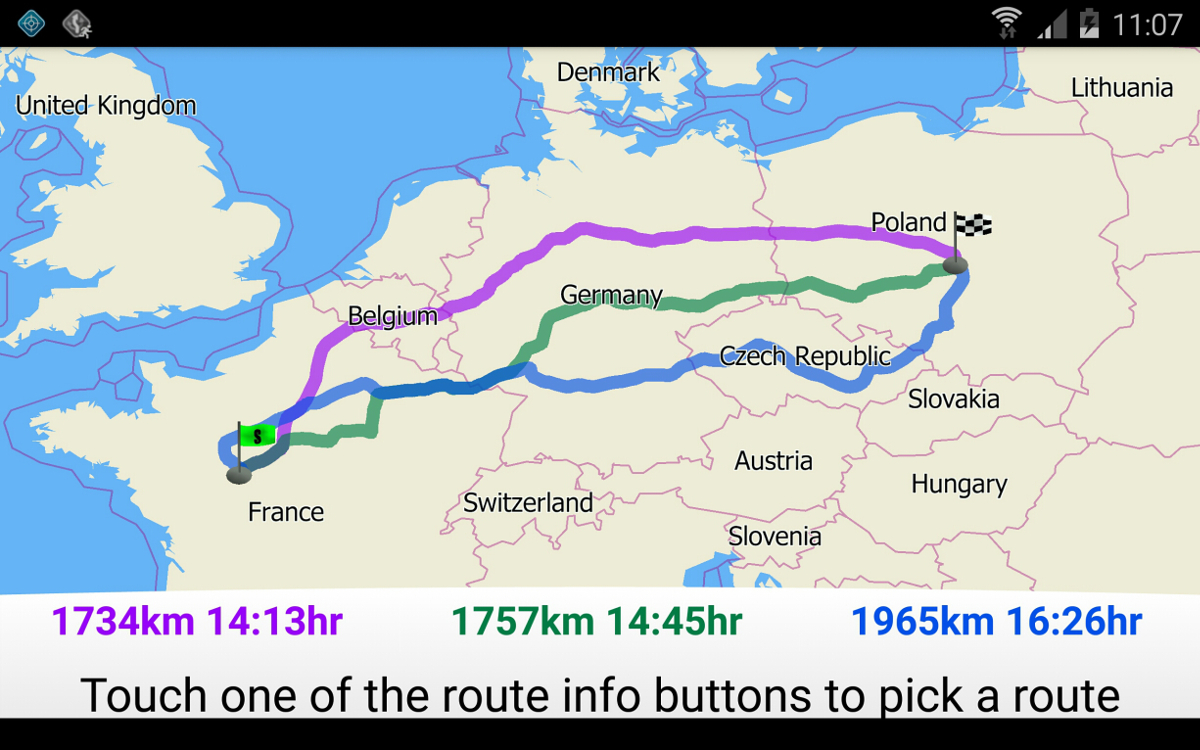 The routes are all displayed on the map at the same time and you simply select the one that suits you best.
You can buy the Alternative routes either separately for 4,29 EUR or together with other Premium features (Head-Up Display, Remove Ads and App Colour Schemes (Android)) as a Mega Pack.
Navigator PRO apps have all premium features already included in the subscription.
In Settings / Navigation you can easily enable / disable alternative routes calculation.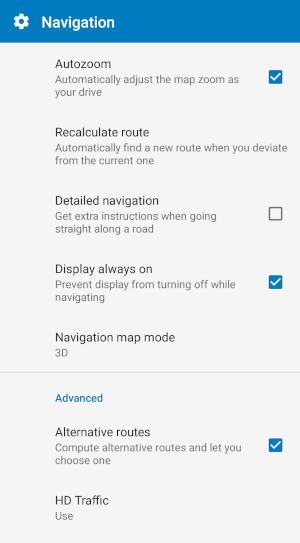 Tip: If you purchased Alternative routes but Navigator calculates only one route, we recommend to check the Settings whether Alternative routes are switched on.